Hello, everyone! I want to make a list of independent author's books for people to read. Some of them will be writer friends of mine and others will books by authors that I've never met or spoken to. But my intention is to boost the signal for independent authors here.
The first I'm adding is from a lovely author friend of mine, Sue Mansbridge. She's in one of my critique groups and has been very supportive. Here's the blurb:
Millenia have passed since the great Mage War which devastated the land of Zelannor. As they struggled to survive the terrible catastrophe, the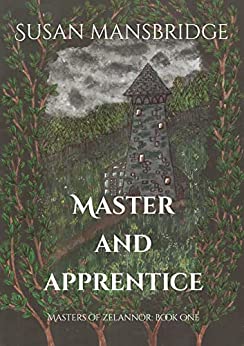 surviving Mages decided to divide magic into three disciplines, so that no one person could ever hold such power again.

Years later, Reez, a boy of 12, is apprenticed to Wicton, the Master of green magic, a force concerning all things that are planted and grow. As he struggles to grasp the intricacies of his craft, he also needs to learn how to temper his arrogance and repair the fractured relationships of his childhood.

News from the east, however, brings the possibility of an even greater threat. Reez and Wicton suspect that the Master of Anima magic covets greater power and is seeking to learn another's craft, forbidden since the division. Such an act could destroy the peace and prosperity that has existed for more than 4,000 years.

You can find this book on Amazon Kindle and also in paperback.