Reading List
I've tried to read a good mix of independent publisher and traditionally published books. So here you go--the last crop of books I've read. Right click on the book image and open in a new tab if you want to check it out for yourself.

Actus I read because I wanted to try to find more cosy fantasy with half orcs or orc and involved cooking from the characters, since my own books have cooking integral to the plot and characters.
Cleaver's Edge
is the first in a series. It was amusing, and I'll likely pick up the next to see if I want to continue the series.
Next, we've got
Lessons in Chemistry
. It's also ragey. I seem to have read a lot of angry women books this year. I'm digging the vibe, though, and can totally relate.
Killers of a Certain Age
was like
R.E.D.
the movie, except with an all female team. Lots and lots of fun.
For killing time at work, really long litRPG books are great. Shirtaloon does a great series, though sometimes the stats go on for waaaay too long, as do their training sessions.
I read this one for more cooking inspiration, and ended up being a little disappointed.
I love Pratchett, and have read many, many Discworld novels. This one was a re-read for the fun of it.
Tackling some of the non-fiction that's been in my TBR pile for a while.
Another Pratchet re-read. It's been a while.
The Blade Itself
took a bit to get into. But once I did, I was glad I stayed with it. My favorite character is Nine Fingers, aka The Bloody Nine. His mantra, "I'm still alive! I'm still alive!" resonates.
The next one was written completely in letters to adversaries. The way it is executed is brilliant and unusual. I loved it. I want someone to write to me like that.
Another Actus book--this one was also amusing, and is also litRPG. Neither this or the Morcster Chef books FEEL like litRPG, though, which is why I think I like them.
The next is a spicy MM fantasy romance, with fun characters. I was surprised by how much I enjoyed it. The main character is mouthy, and normally I don't like overly snarky, sarcastic, know-it-all assholes, but I like this one. He's got enough heart that I couldn't help liking him. And the humor was my cup of tea.
I normally love TJ Klune's work. This one left me a little disappointed. The entire premise of it is incredibly tragic and sad.
I love the cover to this book. I read it, because I wanted to read some more cosy type fantasies. It was cute, though it felt very young adult to me, and that usually isn't my thing.
This book is the start to a trilogy and is by an author friend of mine. It feels very cosy... until it isn't. When it gets to that point, you're so heavily invested you MUST know more!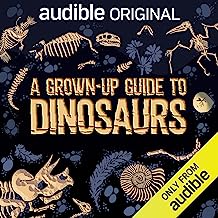 This one I listened to free with my Audible membership. Who doesn't love dinosaurs? I enjoyed the listen. I can't included a link for this one--if you want to listen, you have to join audible.
This one had me in stitches. I'm not usually one for hard sci fi. I like science and tech stuff, but I don't listen to fiction books to get a science lesson, but to escape the humdrum of daily life. This book has a lot of science-y stuff, but it is done in such a way, that I found it fascinating. And... it really made me think. It tackles a lot of what-is-the-meaning-of-life type of questions. It has also convinced me that I will never, EVER have my body or brain put in cryostorage until such time as medicine can "bring me back".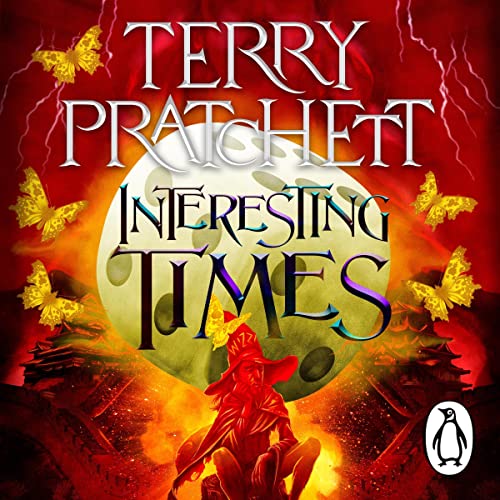 Another Pratchett read. I like listening to Sir Terry's books while I'm at work.
The Art of War is a classic and I read it years ago. It was time for a re-read, especially since I'm writing about war in my books.
A wonderful collection of stories from the LGBTQ+ community.
And that's it for now. I'm always reading. Who knows where my whims will take me next.....