Paragons of Virtue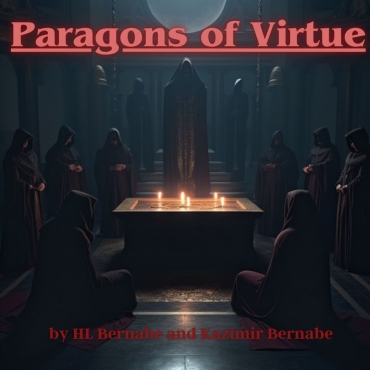 Published by Geek House Press
Buy from:

Being the only female acolyte in a demon-worshipping cult has its better moments.

The Association of Benevolent Individuals and Good-Hearted Obedient Representatives (ABIGOR) mostly ignore their only female acolyte, only sharing with her the "glory" of women's work. So Acolyte Clara-Beth dusts and cleans and puts up with occasional harassment by male cultists who won't take no for an answer.

One day, Brother Cain gives her a task: pilot the getaway boat for Acolyte Deud and Acolyte Bart, who are going to retrieve a package for a very important ritual. This is her chance to show them she is more than what ABIGOR bargained for. She has been planning for this moment for months.
17 pages | May 30, 2023