What We Did On Thanksgiving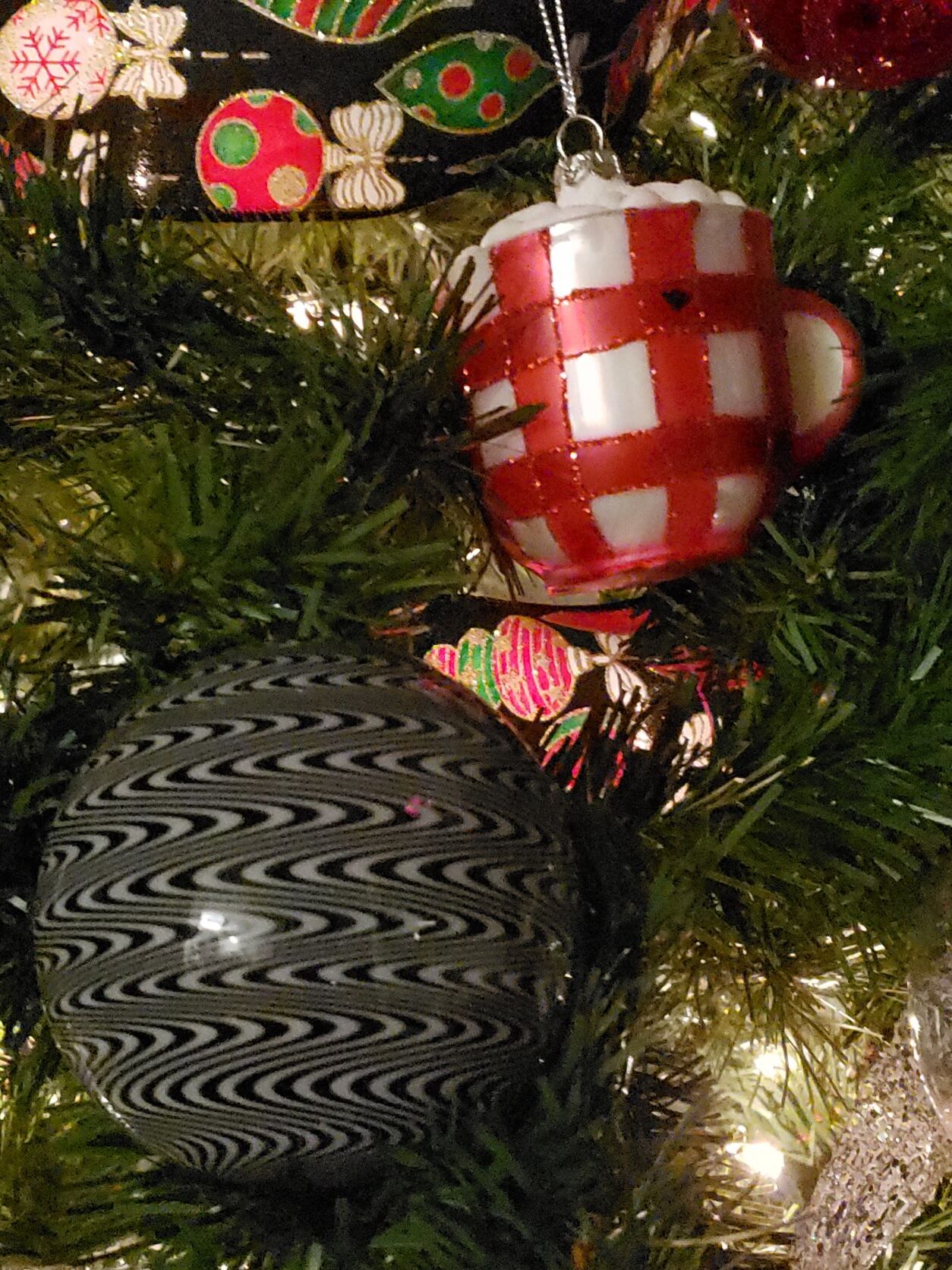 Can you tell what we did? These are pics of some of my favorite ornaments this year. We change our color theme from year to year. A few years ago, it was black, red and silver. Then blue, white, and sea themed. This year it's black, red and green. Next year we'll probably do blue and green. We try not to go too differently from year to year because I'm not made of money. Though I wish I was, because there are so many fun ornaments out there! Someday, I would love to have an entire tree of ornaments like the Twilight Zone one. I love supporting artists and their work. It's not cheap, but I recognize the labor and love that goes into making them. Some glass baubles I looked at were in the hundreds of dollars, and I drooled so hard.
Because of the kitties, the bottom quarter of the tree has zero ornaments. We've tried, and they end up in the far corners of the house, to be found months later. So the tree looks a little nekkid down there. Oh, well. Cats make life an adventure, don't they?
By the way, glitter is insidious. It's everywhere. It makes babies and multiplies when we aren't looking. We are powerless against it.